Aerospace Industry
Marposs has many years experience in the design and manufacture of tooling, fixtures, machine monitoring systems and automatic inspection machines that perform checks on specific parts, used on aeronautics and space sectors. Measuring components, masters and electronics used in the equipment are 100% manufactured by Marposs, giving us control over the quality and integrity of the essential building blocks of the equipment. Marposs systems are used for assembly, final inspection and MRO of almost every modern aircraft engine manufactured (e.g.: M88 Rafale, CFM56 (GE/Snecma), GE90 (for Boeing 777), GP7000 (for Airbus A380), SaM146, Silvercrest, LEAP-X). Over the last few decades, we have supplied thousands of gauging/tools systems to customers worldwide; the most of any gauge manufacturer in the world.
Aerospace Industries and their subcontractors can find at Marposs a full range of measuring / testing equipment to help with manufacturing and assembling their products:

BMPA
has been established in 1966 to properly answer the growing requests of specific tools in the aerospace market.
BPMA
, with its 20 expert employees and a variety of machine tools has the ability to build aerospace tools of big dimensions. The company belongs to the Marposs Group since 2016.
Marposs solutions for Aerospace Industry
Please click the photos for more info
Aircraft engines
gauging and MRO
Hand gauges for
aerospace industry


Machine monitoring
systems for aerospace
M39S scanning for fluid
handling equipment
VIDEO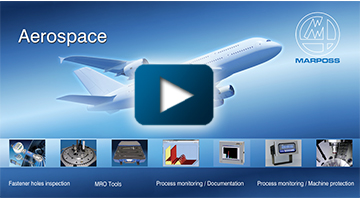 Please contact us for more info.